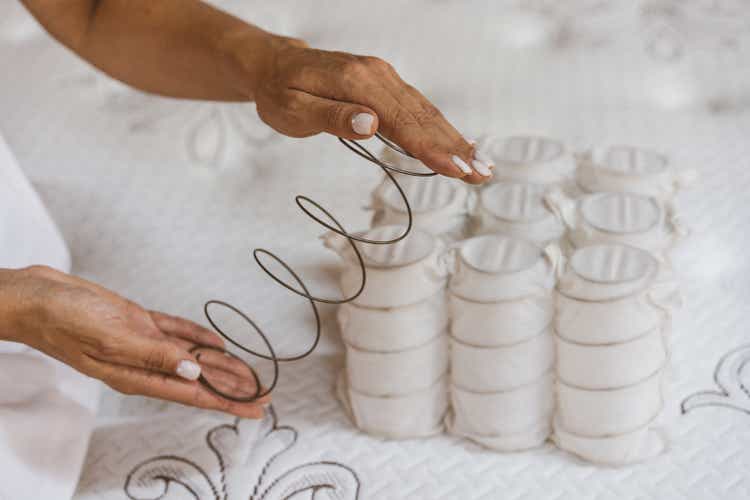 Leggett & Platt (NYSE:LEG) stock slid sharply in Monday's extended trading after cutting full year sales and EPS forecasts.
For the second quarter, the Missouri-based manufacturer posted earnings essentially in-line with top and bottom-line estimates. In fact, a 5% jump in sales from the prior year for the quarter to $1.33B was cited as a record. However, volume was down 6% for the quarter due to softer residential demand, especially in bedding. Also, raw material costs increased 13% while adverse currency impacts decreased sales by 2%, according to quarterly financials.
Many of the adverse impacts constraining the record sales are expected to continue into the coming quarters, according to management.
"We are lowering our full-year guidance to reflect macroeconomic uncertainties including impacts of inflation, tightening monetary policy, and softening consumer demand continuing through the back half of the year," CEO Mitch Dolloff said.
The company now expects sales to reach a range of $5.2B to $5.4B from a prior forecast of $5.3B to $5.6B. Meanwhile, full-year EPS forecasts were trimmed to $2.65 to $2.80 from a previous expectation of $2.70 to $3.00. The analyst consensus on each stood at $5.3B and $2.72, respectively.
Leggett & Platt (LEG) shares fell 3.45% in Monday's extended session.
Read more on the details of the results.